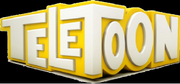 Teletoon is a Canadian English language telivison channel. Its Headquarters in Toronto, Canada.  It Brodcastes and distributed Dr. Dimensionpants episodes .
The Channel company was launched in 1997. Its slogan is unreal. When Teletoon was launched in 1997, it showed more mature fare as the day progressed, with a strong commitment to air diverse and international programming, and the ability to air a great majority of material uncut. A typical broadcast day started with preschool content at 7:00 a.m. EST and ended with adult content after midnight, airing more adult cartoons such as Duckman and various anime programs.
Original Programming
Edit
The Original programs airing on Teletoon it bracts the year of the show premiered first on Teletoon
Johnny Test (2006)
Wayside(2007)
George of the Jungle(2007)
Total Drama(2007)
Jimmy Two-Shoes(2008)
Stoked (2009)
Hot Wheels Battle Force 5(2009)
The Amazing Spiez!(2010)
Skatoony (2010)
Detentionaire (2011)
Matt Hatter Chronicles (2012)
Rocket Monkeys(2013)
Just Kidding(2013)
Camp Lakebottom (2013)
Grojband (2013)
Packages from Planet X(2014)
Dr. Dimensionpants(Winter 2014/Up-coming)
Endangered Species(TBC/Up-coming)
Pirate Express (Fall 2014/up-coming)
Atomic Puppet(TBC/Up-coming)
Au pays des têtes à claques(TBC/up-coming)
Inspector Gadget(TBC/up-coming)
Acquiring series
Edit
Scooby-Doo! Mystery Incorporated
The Avengers: Earth's Mightiest Heroes
Transformers: Prime
Lego Ninjago: Masters of Spinjitzu
Bakugan
Adventure Time
The Looney Tunes Show
R.L. Stine's The Haunting Hour
Kaijudo
Ultimate Spider-Man
The Amazing World of Gumball
The Game of Life
DreamWorks Dragons
Transformers: Rescue Bots
Max Steel
Regular Show
The High Fructose Adventures of Annoying Orange
Legends of Chima
Avengers Assemble
Teen Titans Go!
Beware the Batman
Hulk and the Agents of S.M.A.S.H.